Alright guys, to make up for my posts in the past that have been ignorant (not knowing) pertaining to what I am talking about. Here is an information feed. Anything you know about that of which is related to caves and stuff underground post here in Facts! Volume 1: Beneath the Earth
I'll continuously post here and try to be as thorough as I can (credibility will come later, eventually I will provide resources where I am getting information from). Please try to do the same. You can verify something to declare it more legitimate by stating that you verify the fact.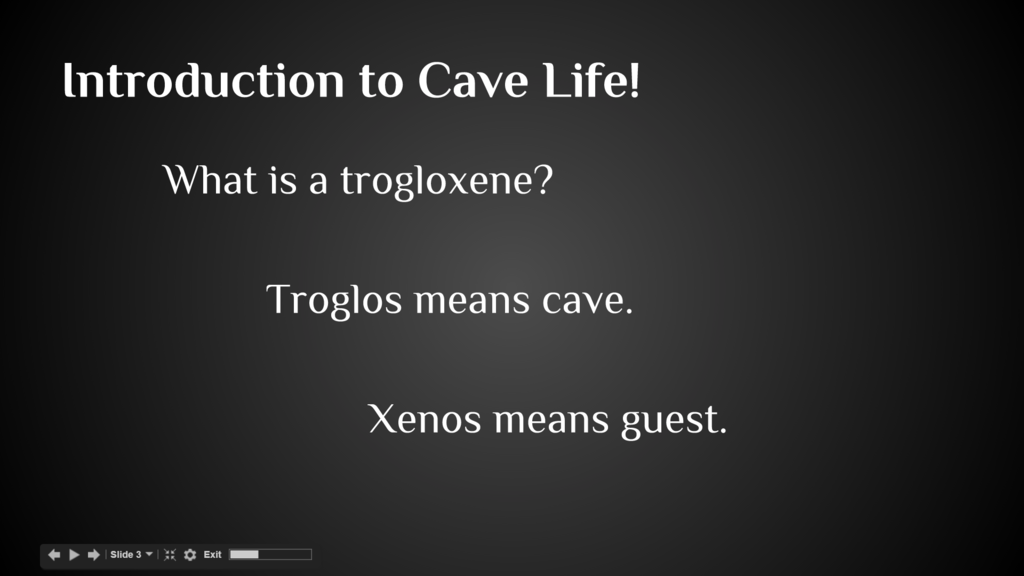 Trogloxene - taking a look at the word, troglos means cave and xenos means guest. An example of a trogloxene is a bear, as the word says these animals are sort of animals that visit caves, cave guests!